Application Testing
Built for developers and testers, HP Unified Functional Testing

is engineered to implement standardized, repeatable testing practices

for Agile, Cloud, and Mobile applications.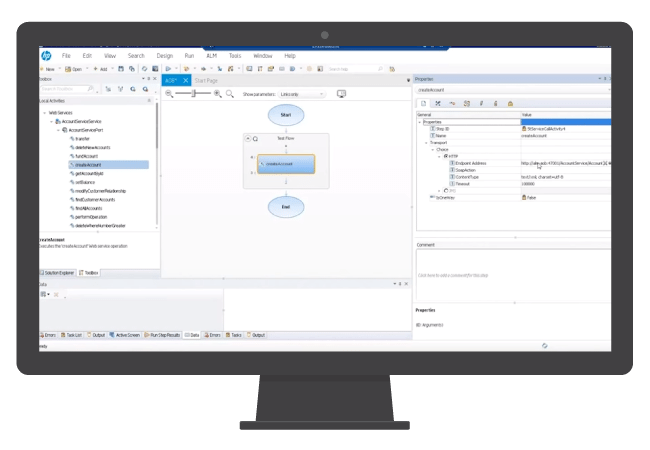 Reusable and Scalable Testing
Enable automated testing for applications with the ability to use reusable scripts and test components. Supports "quick start" with the ability to import existing manual testing assets.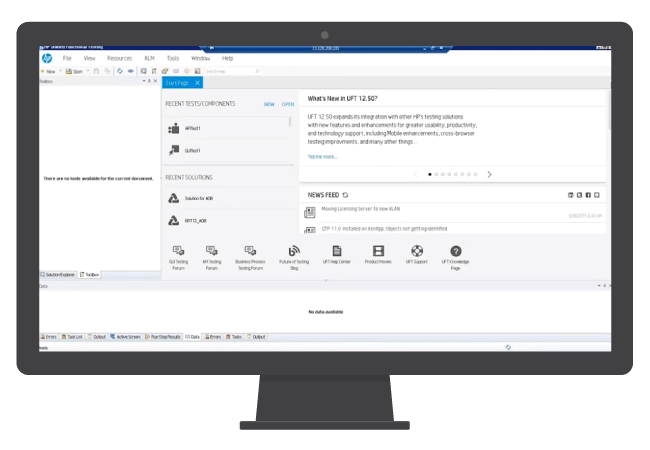 Multi Layer Testing
Test both API and GUI with HP UFT. With broad support for API programming models, testers can create automated testing that calls the API directly. Effectively manage actions and change test order, run and debug tests, and manage parameters.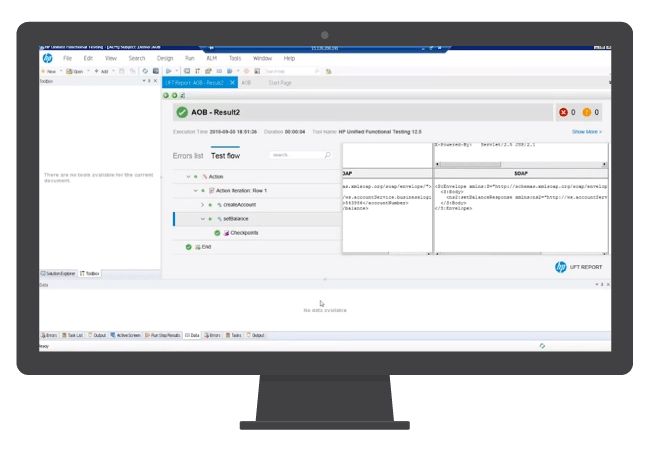 Testing in the Cloud
Leveraging cloud based device testing, HP UFT is able to support application testing across various types of browsers, APIs, mobile platforms, ERP applications, and legacy environments.


HP UFT Services
Quick Start Implementation
Reduce total implementation time and costs by up to 50%. Our unique Quick Start program will install, deploy, and verify UFT in as little as 3 weeks. Best practice training sessions included
Shift-Left

Integrations
Embrace agile development with continuous integration tools. Create reusable tests, share assets, and manage versions. Our application experts will assess your portfolio to make sure UFT deploys efficiently.
Training
We offer on-site or virtual training with ALM expert instructors. Learn to manage scripts and schedule automated tests. Build modular frameworks that match your application lifecycle.
Assessments

& Upgrades
UFT assessments and upgrades can accelerate your apps. Install the latest version of UFT, learn about LeanFT advantages, and assess if you're ready for the agile framework of HP ALM.
Isolated Testing? UFT can solve that.
The days of isolated software with few interfaces are long since passed. The 'traditional' methods of automated testing over a GUI (point, click, record) are now replaced with the need to 'dig deeper' and test at the API level.

Learn how you can address today testing needs at both the GUI and API level with UFT. Start creating a comprehensive interface testing strategy with UFT as its technology cornerstone.
Automate your testing with HP UFT.