End-to-End Monitoring and Automation
HP BSM is a real time, end-to-end monitoring and automation solution.

Eliminate silos and reduce mean-time-to-resolution with actionable intelligence,

event correlation, and consolidated system management tools.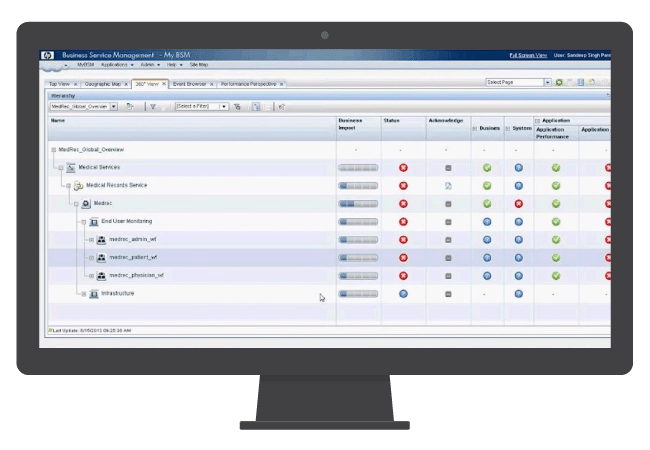 Integrated Application Infrastructure
Manage your IT application infrastructure with HP BSM. Easily monitor applications, end users, infrastructure, and view business service health.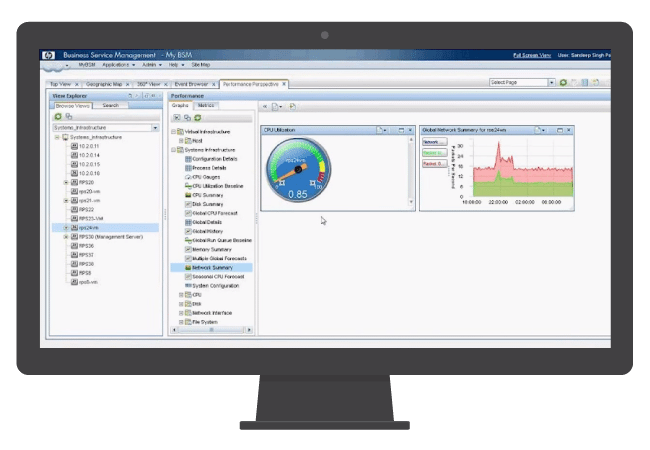 Bringing IT Together
Achieve zero duplication of work by bridging silos and troubleshooting. Map the dynamic relationships between your services, supporting applications, and underlying infrastructure.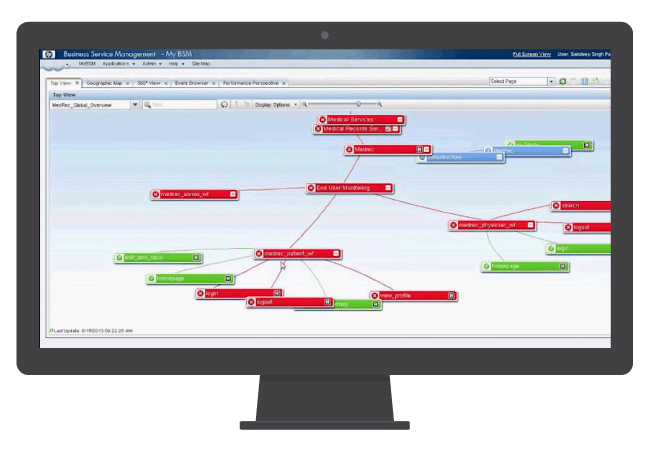 Prevent War Room Scenarios
Consolidate HP and 3rd party data to get a clear picture of events, metrics, and topology. Resolve root causes quickly and trigger automatic remediation.


HP BSM Services
Managed Services
ResultsPositive will maximize the value of BSM products by administrating and managing day-to-day tasks. Protect investments, optimize budgets, and accelerate adoption by combining certified HP BSM consultants with proven best practices and improvements.
Support
We know how important BSM software is to your organization. You can count on our award-winning support team to keep your software operational so your business can succeed.
Implementation
Let ResultsPositive navigate the complex interconnectivity of the BSM platform to deliver an end-to-end monitoring and automation solution. Our integration experts will ensure your BSM data gets to the right people in real-time.
Upgrades
Enjoy the best workflows, features, and stability with the latest iteration of HP BSM. ResultsPositive will carefully monitor your application portfolio to maintain business processes throughout the upgrade process.
Training
Let our end-to-end IT experts empower your team to analyze and optimize business processes. Available either on-premise or online, our team of BSM experts will show you how to manage and monitor your business network with ease.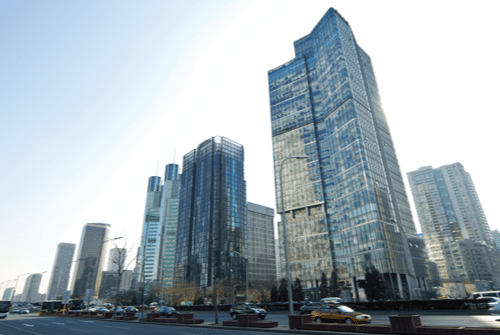 HP BSM Implementation Services
Nuveen Investments is an assets management firm that was looking to gain critical insight into the health of their business services. Suffering from too many fragmented monitoring tools, Nuveen lacked a complete view of their overall business service health.

With ResultsPositive's implementation and integration services, Nuveen Investments was able to utilize HP BSM to create a unified network and enable performance and services monitoring in a single operational console.
Enable Business Intelligence with HP BSM.