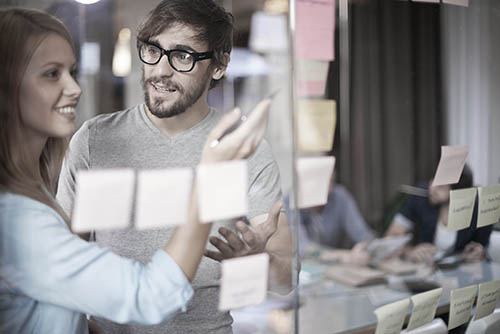 Top Talent for Your Projects
Leverage the talent and experience of seasoned ResultsPositive consultants with our comprehensive staff augmentation services and solutions.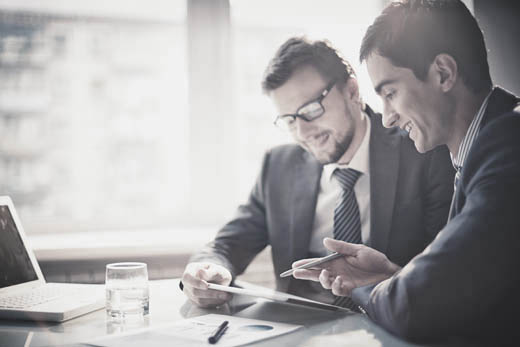 Platform Managers for Hire
ResultsPositive will lead, manage, and govern your ServiceNow implementation and foundational capabilities. As a ServiceNow Partner,

our staff knows both the software and foundational capabilities such as CMDB, CIC, PSS, and ITIL processes.
Finding a Platform Manager to lead your ServiceNow implementation can be a challenge. On one hand, you want to promote within, but on another hand – you want a proven leader to help you navigate the unchartered territory. This is where ResultsPositive can help:
Top ServiceNow Talent – Engage proven leaders who can step into your organization and hit the ground running from Day 1. Our rapid engagement approach ensures 100% customer satisfaction. Our Platform Managers hit-the-ground running with templates, accelerators, roadmaps, and a proven history of leading ServiceNow implementations.

Team Building – Building a ServiceNow implementation or post-support team is a balancing act. We can help assemble a team of on-site and virtual consultants to oversee all aspects of your platform delivery and maintenance. From incidents and problem management to portfolio and project management – we've got your covered.

ITSM & Service Mgmt Capabilities Center of Excellence – Integrate ServiceNow with other leading products such as HPE ALM, JIRA, or VersionOne. Learn more about our API and ask how we can help you tie-it-all-together.
Transformation Experts On Demand
In your transition to a competitive cloud-based and mobile friendly infrastructure, there's no better partner than HPE.

With multiple HPE Partner of the Year awards, ResultsPositive is a uniquely capable partner in your IT transformation.
ResultsPositive has over 12 years of experience within the HPE ecosystem, delivering software implementations, integrations, deployments, and optimizations across the entire IT environment. Our consultants are especially equipped to help your organization:
Project and Portfolio – Whether deploying the latest build of

HPE PPM

, optimizing software to meet your organizational needs, or building custom PPM integrations into your IT landscape, our experts have a proven record of PPM success.
Flexible Project-Based ERP Staffing
Flexibility is a necessity in an economy that is unpredictable with business priorities shifting daily. As budgets grow and shrink,

you can turn to ResultsPositive for your flexible project-based Oracle staff augmentation. We can help you find the right individual,

with the right skills, at the right time. We can staff a variety of projects:
Upgrade & Enhancements – We have consultants with experience in Oracle Financials, HRMS, CRM, Projects, and Manufacturing. Our multi-disciplinary team of highly skilled solution experts are recognized as the best in their trade. We can staff:
Test Managers
Program / Project Managers
Developers
Application Programmers
Business Systems Analysts
Change Managers
Subject Matter Experts
Helpdesk Specialists
Agnostic. Solution Oriented. Complimentary.
ResultsPositive retains talent that traverses the breadth of open source and vendor specific platforms

and technologies to enable Big Data across your organization.
We have implemented solutions and built leading-edge SaaS platforms to handle Big Data with open source, while advising other clients on the benefits of vendor-specific platforms. We can help you with:
Open Source Selection – Our team works with MongoDB, Hadoop, Cloudera, Pivital, Hortonworks, Cassandra, NoSQL, and others. We can help you compare and contrast the differences of each open source option for your organizational needs.

Vendor Specific Architecture– From SAP HANA to HPE Vertica, we have worked with a variety of vendor-specific big data platforms. ResultsPositive is also on the forefront of emerging technology such as predictive analytics capabilities introduced to ALM Octane.
Optimize Your SAP Investment
Consultants with ResultsPositive have helped the world's leading organizations design, implement, and maintain SAP from the early

4.6c days to more recent SAP S/4 HANA implementations. As a result, we have deep relationships with the industry's best and

brightest who can help you avoid the pitfalls often encountered with SAP projects.
Our SAP talent network is comprised of Platinum SAP consultants that have worked across a variety of delivery methodologies with many of the Big 5 consulting firms. We are not tethered to a specific SAP delivery methodology, our consultants bring an agnostic approach to your organization that can be tailored to what meets your needs. This is how ResultsPositive can help:
SAP Platinum Talent Network – Our recruiting methods are unconventional. While many staff augmentation firms post a job requisition in hopes of finding the right candidate, we are busy maintaining and developing strong relationships with the industry's best talent across a variety of SAP disciplines and technologies.

Quality Asurance & Testing – Over the years, our team has developed deep technology expertise in leading tools such as HPE LoadRunner, ALM, and UFT – all of which are the de facto standards for most driving quality and controlling the delivery lifecycle of most SAP implementations. Beyond our core tool capabilities, we take it a step further with our SAP Testing Center of Excellence.
Let's Get Started
Looking to connect? You've come to the right place.

Ask about our staff augmentation services –

We'd love to hear from you.
(480) 336-3450

rpinfo@resultspositive.com
85 W. Combs Rd. Suite 101-407

San Tan Valley, AZ 85140