ServiceNow Demand Management
Optimize your demand processes and investments.
Centralize strategic business and IT requests with a platform that streamlines investment decisions and gives you a single pane view of project health, cost, and portfolio performance. Assess, manage, and accurately forecast demand for products and services with ServiceNow Demand Management.


Stakeholder Visualizations
Get a high-level view of strategic and operational activities over time. Filter requests by

portfolio, or compare demand with ROI and risk on intuitive bubble chart data visualizations.
ServiceNow Demand Management can help provide:

Configurable Bubble Charts

– Compare demand requests with risk, ROI, and cost in a dynamically updated chart plotting real-time data.
Timeline Visualizations– Consult the demand backlog with interactive visualizations that allow you to filter by portfolio or view as a list.
Customizable Data– Advanced filtering and data set analytics give decision makers a comprehensive overview to inform strategic decisions.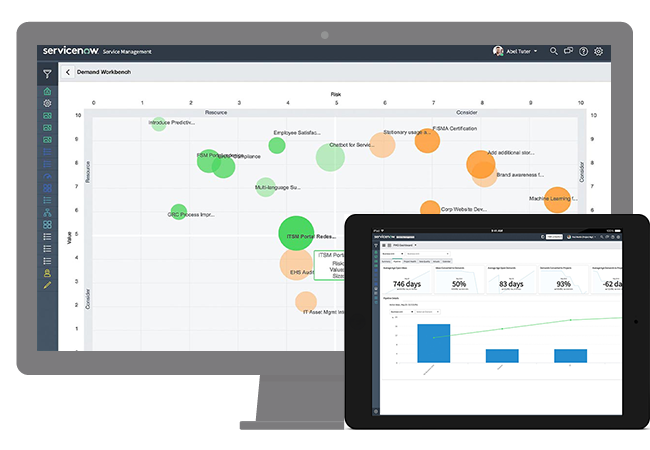 Custom Demand Processes
Customize demand metrics and process flows with tailored approvals based

on business or department needs. Send alerts and notifications to key stakeholders.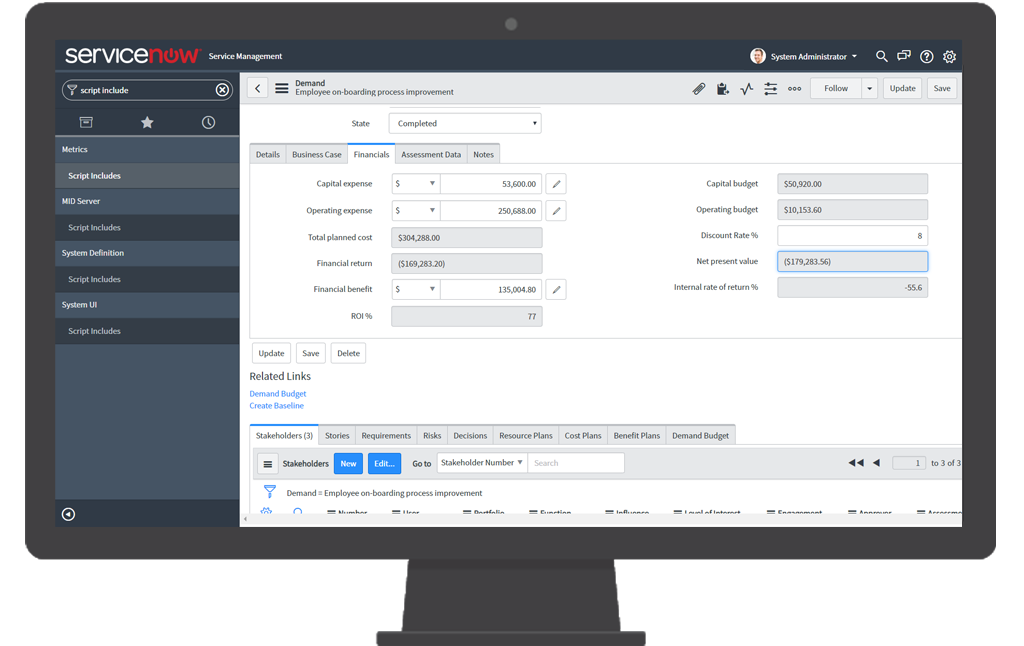 ServiceNow Demand Management enables:

Custom Process Triggers

– Request approvals can be launched according to custom criteria to expedite demand resolution and ensure process compliance.
Automated Notifications– Employ custom alerts and notifications so IT and key stakeholders are apprised of new demand needs and overall project status.

Delivery Application Integrations
Integrate demand processes into your existing PPM and ALM solutions without the

burden of separate tools. Track demand requests and project progress from a single source.
Integrations in Demand Management facilitates:

Centralize Points of Entry

– Build a single system of record that doesn't require multiple logins and licenses by enabling Demand Management in ServiceNow PPM and ALM.
Easily Track Requests– Unique ServiceNow integrations create a distinct audit trail and provides a comprehensive, centralized view of demands and status.
Leverage Existing Solutions– Demand Management integrates with Change Management, Agile Development, Project Portfolio Management, and Performance Analytics so you can maximize your IT investment across a range of internal initiatives.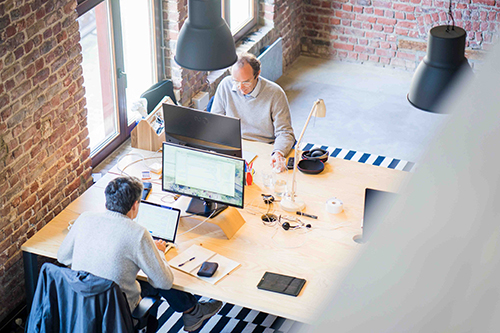 Explore ServiceNow Demand Management