HPE StormRunner
Start your free trial today!


Run and Analyze at Scale
Easily emulate production environments using real-world network conditions.

Smart analytics help you visualize and spot performance problems. Automate

code-level optimization and scale dynamically to thoroughly test new builds.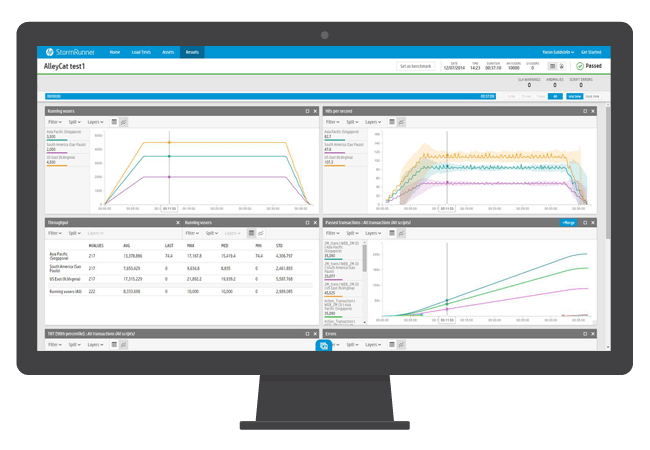 Intuitive Analytics
Predictive analytics let you deliver high quality projects faster by helping to understand problems and anomalies in real time. Smart metrics that align to the application profile quickly help determine mitigation options.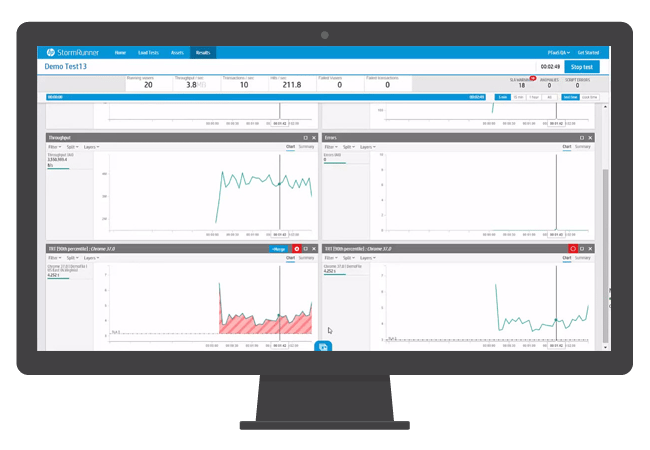 Rapid Results
Cloud-based resources quickly create and maintain tests to accelerate the velocity of your software development project, saving your team time and money.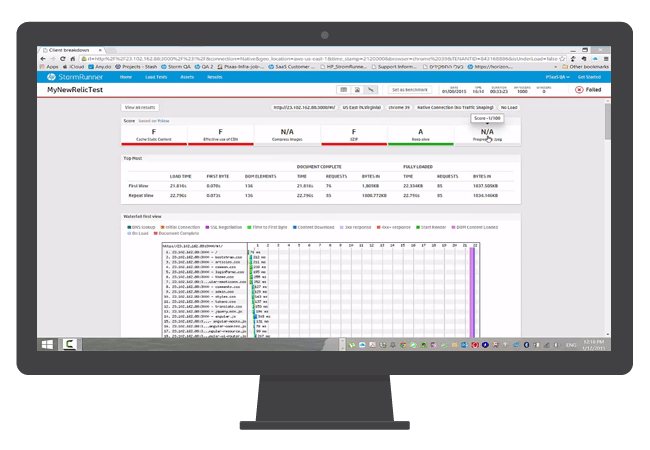 Find Issues Fast
StormRunner captures valuable metrics on how your application behaves under different virtual user loads. Featuring over 20 analytical charts and graphs, StormRunner helps you find performance issues fast.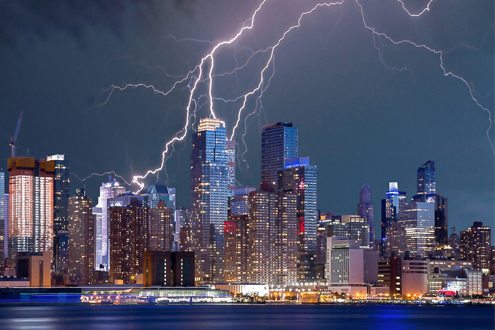 HP StormRunner: Simple Scripting Solutions
The HP StormRunner Load code-scripting tool (TruAPI) enables coding inside the integrated development environment. This capability allows your developers to contribute to test scripting efforts and get tests into builds faster. With the intuitive features of HP StormRunner, anyone on your application delivery team can now perform load tests.

HP StormRunner load gives you three ways to create a load test script:
HPE TruClient– patented, intuitive, easy-to-use scripting from a browser. Simply browse, record, and run.
HPE TruAPI– leverage JavaScript-based scripting language to make it easier than ever to write your own scripts.
HPE VuGen– draw on industry-leading performance testing technology to help you create powerful transport-layer scripts of web and mobile applications.
Emulate and Test at Scale with HP StormRunner