HPE ALM Octane
Start your free trial today!


HPE ALM Octane – Speed, Quality, and Scale
Lower project risk and save time with open source tools and artifact sharing in

HPE ALM Octane. Customizable reports, graphs, and dashboards help prioritize

defect logging, regressions tests, and user stories to maximize team velocity.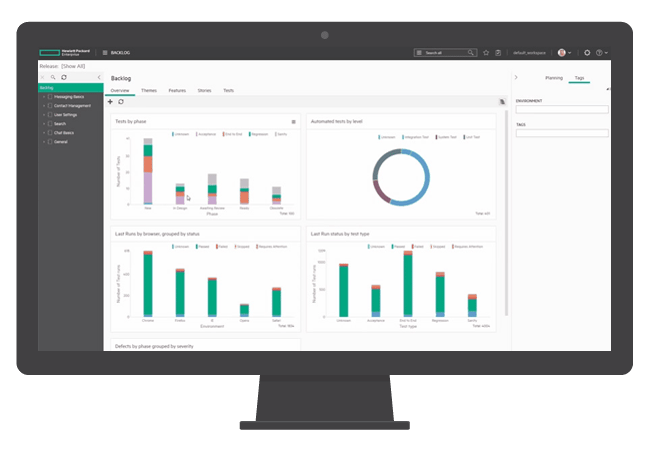 Visually Plan and Define
HPE ALM Octane allows teams to visually assess their status and quickly align with goals and milestones. Prioritize tasks across a collaborative workspace.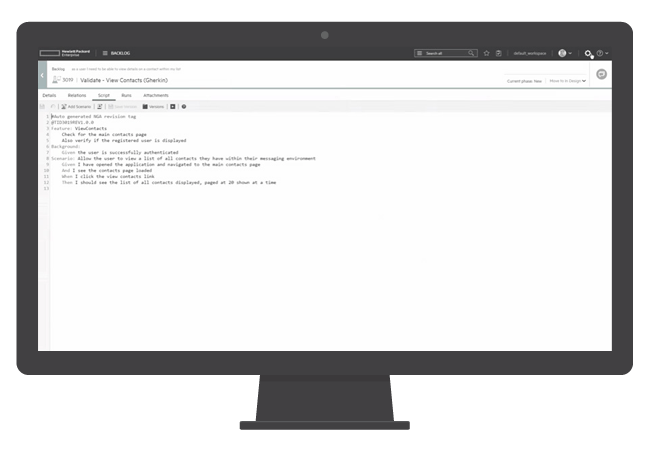 Build and Test in the Open
Author tests in Gherkin, support test automation of Selenium scripts from the GIT architected back-end platform, and tightly integrate with Jenkins build environments.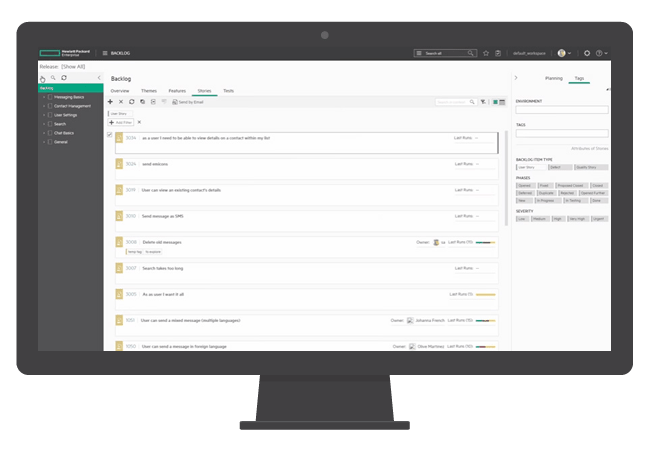 Asset Sharing, Reuse, and Tagging
Increase efficiency and save time by sharing artifacts in ALM Octane. Use application modules to easily assign tests, defects, and user stories. Custom tags help quickly filter across the lifecycle.


Capture and Collaborate

with Open Source Freedom
HPE ALM Octane gives you the freedom to use the tools that work best for you. Deliver quality applications by authoring tests in Gherkin, allowing for rapid script management and conversion. View aggregated stats to give your team awareness and alignment.

ALM Octane also integrates into Jenkins continuous build environments to accelerate development. Lead high-velocity teams with quick answers to triaging application errors.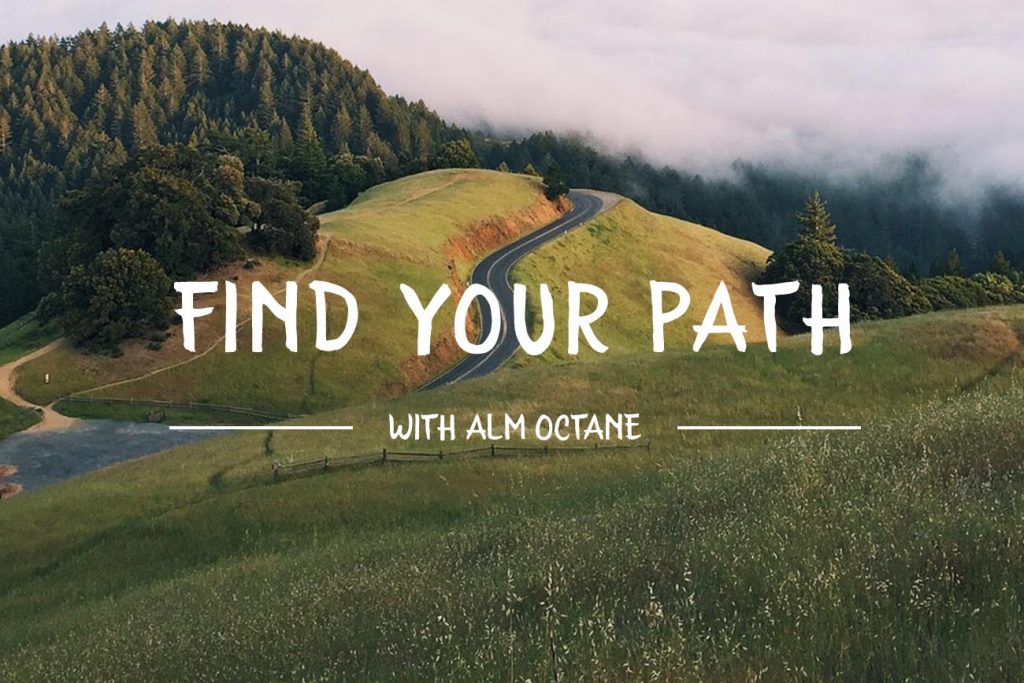 Find Your Path with HPE ALM Octane