ServiceNow Incident Management
Minimize impact and restore service fast.
Secure your business processes with streamlined service restoration that surfaces essential

metrics and incident workflows to get you running fast. Improve communication and

visibility when you need it most with agent-empowering workspaces.


Agent Enablement Tools
The ServiceNow Agent Workspace lets you prioritize actions by staying up to date on

activity streams and accelerating incident resolution with contextual help and AI-assistance.
Utilize ServiceNow Incident Management for:

ServiceNow Agent Intelligence

– Historical data powers automatic categorization and incident assignment, eliminating bottlenecks and manual triaging by predicting incident routing and getting issues to the resolution teams best equipped to handle them.
Native Mobile App– Keep your team informed and connected with a modern mobile app that can manage task queries and enable quick action on pressing incidents.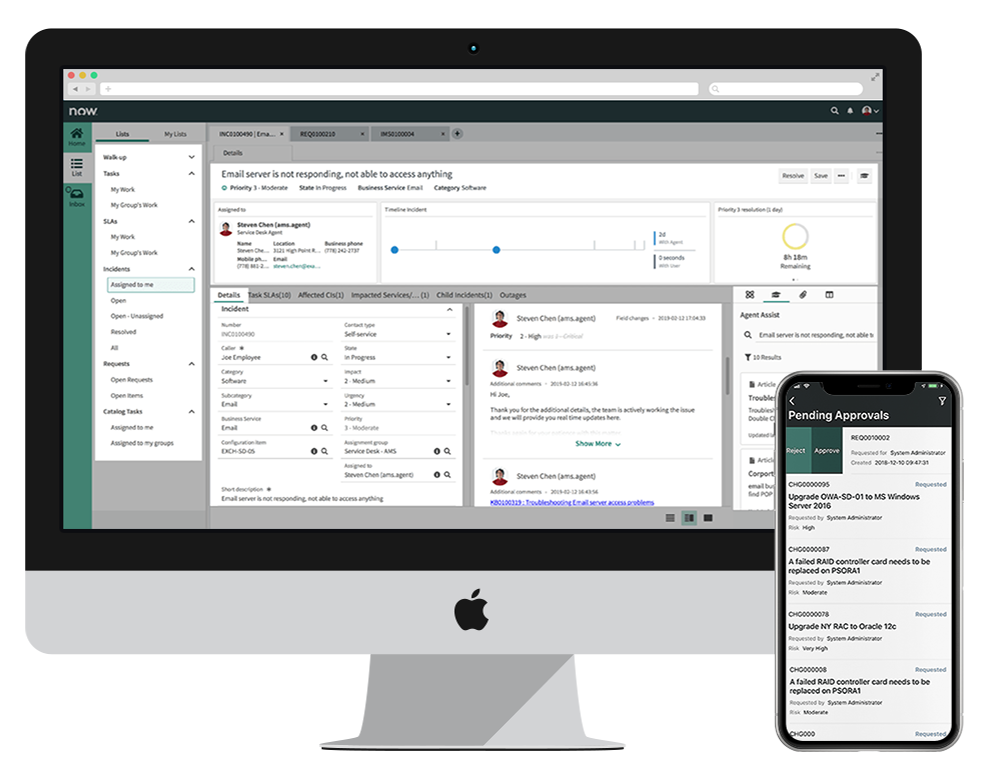 Major Incident Management
Streamline identification, tracking, and resolution of high-impact incidents with embedded

practice workflows and machine learning indicators for insights you need when it matters most.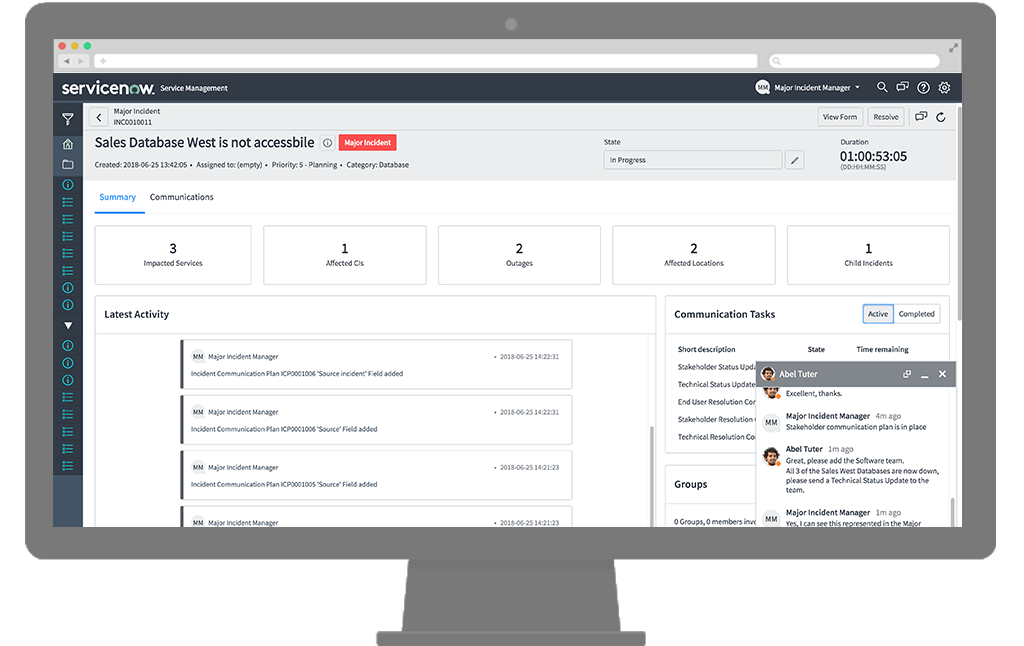 ServiceNow Major Incident Management enables:

Define and Delegate

– Coordinate incident resolutions by assigning investigations to the appropriate team from a single-pane view with incident metrics.
Plan, Attack, and Review– Utilize pre-built processes and recommendations to get started fast, monitor ongoing incidents for recurrence, and conduct a review for fine-tuning later.

Reporting and Dashboards
Enable real-time visibility into internal operations with configurable, role-based

dashboards that deliver pertinent information in a concise and engaging graphical interface.
ServiceNow Incident Management dashboards facilitate:

Continual Improvement

– Utilize built-in metrics and surveys to measure service levels and drive continual incident resolution improvement.
Identify Opportunities– With more robust information on agent performance and resolution bottlenecks, you can find service improvement and training opportunities among the data as well.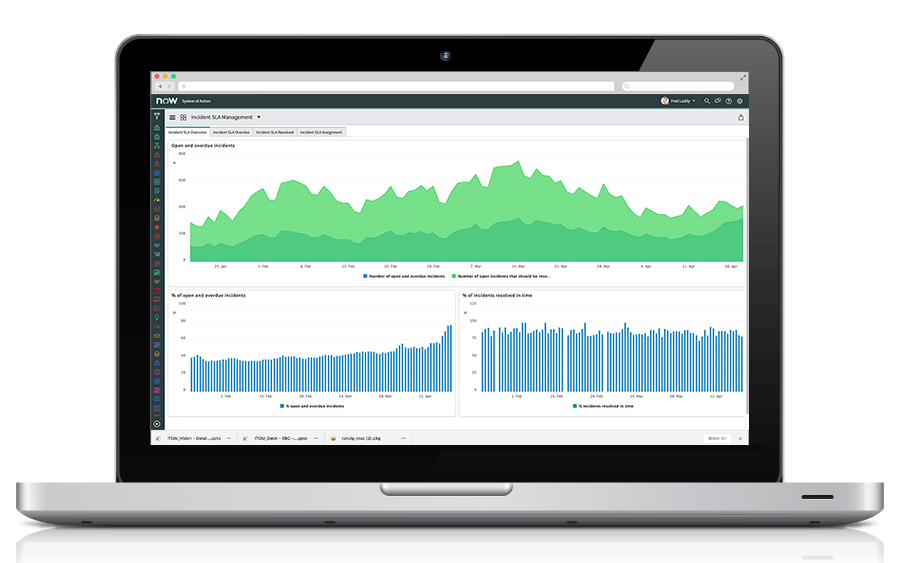 Explore ServiceNow Incident Management