Mobile Application Testing: Predictability and Repeatability
By: Matt Angerer
Did you know that reports from Smart Insights show a staggering 80 percent of Internet users now own a smartphone? What's more,  research indicates that consumers prefer using mobile apps over desktop software – a dramatic shift over the past few years. As organizations race to launch their coveted mobile apps quickly, testing often becomes an afterthought. As groupthink mentality sets in, the motto is too often "push and pray". In other words, speed-to-market carries more weight than the quality of the mobile application being published. Skimping on the quality assurance and testing aspects of mobile applications poses significant risks, where even a minor defect could  destroy an otherwise perfectly useful mobile app.
Given the fact we can't slow down the pace of business, how do we deliver mobile applications while still assuring comprehensive testing? It's not a simple answer. If there was a silver bullet solution, it would make headline news — especially with 80% of Internet users now owning a smartphone. What we do know is that a few creative solutions have been used by organizations to improve quality, including crowdsourced mobile application testing. Coupled with HP mobile application testing solutions like HP ALM and Mobile Center, crowdsourced mobile application testing can significantly improve the quality of your mobile applications while ensuring speed-to-market deliverability.
Crowdsourced testing can help to quickly deliver mobile apps without dismissing robust testing. Now a rapidly emerging trend, crowdsourcing offers an array of benefits, including efficiency, effectiveness, and the ability to leverage the cloud platform. Crowdsourced testing is conducted by a large number of individuals using different devices and in different locations, rather than using a small number of hired professionals and consultants.
Achieve Worldwide Feedback in Localized Markets
One of the primary advantages of crowdsourced testing is that it becomes possible to test the software in realistic conditions, something not easily achieved in traditional software testing. For instance, you can  test mobile apps on devices or networks that are protected by firewalls or in other countries. You can essentially 'release' your mobile app to the world via crowdsourced mobile testing and allow users to provide valuable feedback before release.
Essentially, crowdsourced testing will improve testing environment coverage. Due to its inherent variety of testing environments, it becomes possible to obtain diverse perspectives on the design, quality, and performance of your mobile application. Diverse feedback can stem from unforeseen cultural differences that often determine aspects of application design. SAP as an example of rigid design, indicative of German culture – whereas newer SaaS products designed in the United States may offer a more fluid interface. Leveraging crowdsourced testers can provide invaluable design feedback, while still helping to quickly trap defects.
Finding a Predictable and Repeatable Mechanism
Today, practically everyone has a smartphone. As a result, the volume of test configurations on these mobile devices is continually evolving. It is of paramount importance that you find a predictable and repeatable mechanism to manage your mobile applications throughout its lifecycle. Crowdsourced testing can help your organization augment its mobile app testing efforts, but that's just one element of your mobile app lifecycle.
Managing the mobile app development and testing lifecycle is vital to assuring that your mobile app portfolio can function on any device. With dozens of different smartphone platforms today, and hundreds of different smartphone models, mobile app developers must ensure that their products will function on any device. This is oftentimes challenging as each device and model has slight differences in functionality.  With no viable way for developers to test their apps against every environment in existence, the potential for bugs is very real. Providing your project team with 360 degree feedback of the delivery lifecycle helps prevent defects early on, ultimately saving your organization time and money.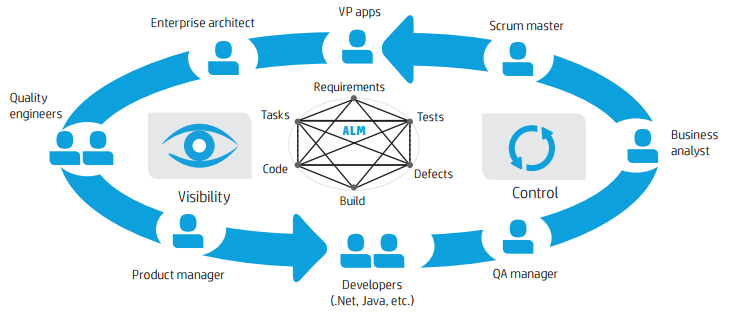 For more information about how defects can be detected earlier in the software development lifecycle with advanced ALM tools, contact the ResultsPositive ALM Productivity Team at rpinfo@resultspositive.com or email me directly at mangerer@resultspositive.com. We can help your organization realize the full benefits of HP Mobility, tightly integrated with HP ALM.
About ResultsPositive
ResultsPositive, award winning HP Partner of the Year for Sales Growth (2014), Customer Support (2013), PPM (2010, 2011, 2012), and Executive Scorecard (2012), was founded in 2004. ResultsPositive is a leader in IT Software consulting delivering Project & Portfolio Management, Application Transformation, Business Intelligence, Mobility, Application Lifecycle Management, IT Service Management, Business Service Management, Healthcare Transformation, & Cloud and Automation solutions across the entire HP IT Performance Suite for medium sized and Fortune 500 companies. As both an HP Platinum Partner and HP ASMP-S Support Provider, ResultsPositive has the experience, support, and training necessary to turn your complex IT processes into tangible business solutions.
For more information about our testing services, visit:
https://resultspositive.com/application-lifecycle/testing/
Subscribe for the latest RP Blog Updates: