Enhanced Service Performance and

Utilization with ServiceNow ITSM
ServiceNow ITSM Implementation Services
Vertiv utilizes ResultsPositive's expertise in ServiceNow solutions to globally roll out

ITSM and ITAM practices for greatly enhanced service performance and asset utilization
Client Overview
Vertiv

transforms

your digital infrastructure.
As the Architects of Continuity, Vertiv ensures your digital infrastructure runs continuously and evolves as your business changes. They collaborate with customers to envision and build future-ready IT solutions. They leverage a portfolio of hardware, software, analytics, and services to ensure your vital applications run continuously, perform optimally, and scale with business needs.
Company
Vertiv
Revenue
4.3 Billion
Employees
19,700+
The Opportunity
In their continual pursuit of excellence Vertiv contacted ResultsPositive to assess and assist in the implementation of ServiceNow ITSM and ITAM solutions to better support their global IT Service practices.

Through this process, they sought a trusted partner to help establish defined IT services and catalogs, improve visibility and utilization of existing IT assets, and capitalize on the latest practices and workflows in modern ServiceNow solutions.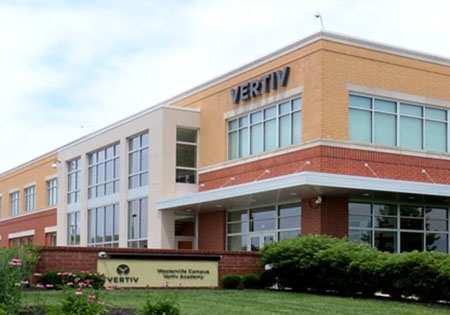 In order to assess the best course of action, ResultsPositive led multiple solution discovery & design sessions required to implement ITSM and ITAM practices. ResultsPositive then provided a multi-phased ServiceNow roadmap complete with a business-to-technical" bridge to better adapt ServiceNow to their business processes and requirements.
Following the initial ITSM and ITAM global roll-out the ServiceNow platform was upgraded to the latest version to maximize efficiencies and customer experience.
Solution and Results
ResultsPositive was able to implement business process and technical solution design across Vertiv service catalogs, request management, incident management, and basic service level management practices. ResultsPositive oversaw the global rollout of these new ITSM and ITAM practices, leading to enhanced service performance and asset utilization within the organization.

Vertiv's IT transformation continues today with deployments for their enhanced CMDB, asset management, and change management systems alongside ResultsPositive ITSM solution experts.