Enhanced Project Demand & Project Portfolio

Outcomes with ServiceNow ITBM
ResultsPositive ServiceNow PPM Implementation Services
Macerich utilizes ResultsPositive's expertise with PPM implementation and project

frameworks to enhance customer experience and project delivery performance.
Client Overview
Macerich is

investing

in gateway retail markets.
Founded in 1964, and traded as MAC in the S&P 400, Macerich is the third-largest owner and operator of shopping centers in the United States. With over 51 million square feet of leasable property in the nation's most affluent and densely populated markets, Macerich is in a uniquely dominant position.
Company
Macerich
Revenue
927 Million
Employees
737
The Opportunity
In an effort to more efficiently administer their organization and bring greater value to their shareholders, Macerich IT, PMO department started an application rationalization program.

A part of their rationalization goal included increased adoption of ServiceNow by transitioning off legacy PPM solutions and on to the robust ServiceNow PPM platform.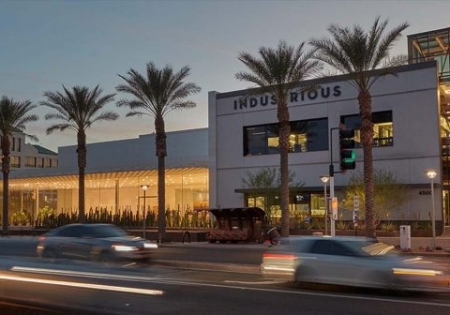 Macerich selected the ServiceNow platform as part of their application rationalization efforts. They initially started exploring ServiceNow ITBM and PPM capabilities through multiple solution overviews, demonstrations, and best practice sessions with ServiceNow and ResultsPositive.
As Macerich sought to update demand intake, increase visibility, and implement new PPM capabilities, ResultsPositive was selected as their trusted partner to guide them in the implementation of their ServiceNow PPM solution.
Solution and Results
The ServiceNow solution was implemented through a series of educational and product usage best practice sessions to further assist in the transition process. ResultsPositive team helped reduce implementation time and achieve business outcomes.

These changes provided one central place for project demand on the Service Portal thereby reducing time and costs on non-approved project investments and expediting collaboration and completion of essential work.