HPE AppPulse
Start your free trial today!


HPE AppPulse Suite
Monitor every aspect of your app-user experience with the AppPulse suite

of diagnostic tools. Delight your users and watch reviews soar.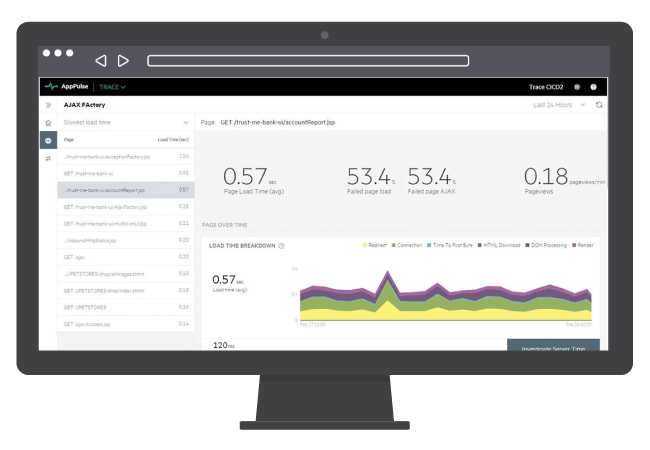 HPE AppPulse

TRACE
Solve performance mysteries with code-level visibility.
Transaction tracing and analysis with an easy-to-deploy agent
Avoid outages and examine the impact of anomalies
Open defects, view build changes and instantly collaborate with developers
See which SQL statements cause the most delays to your production users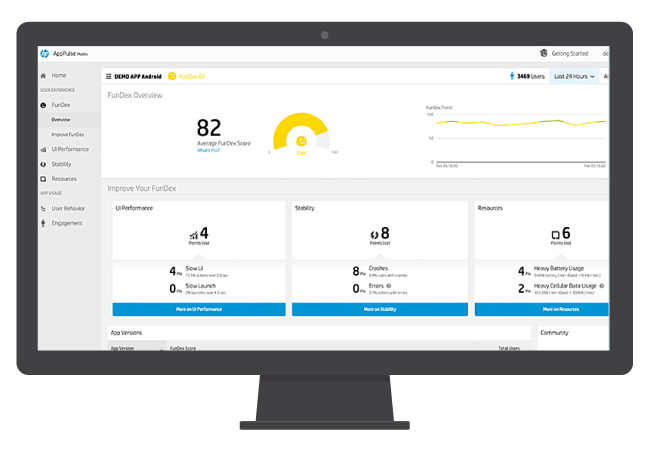 HPE AppPulse

MOBILE
Deliver the best user experience and fix what matters most.
Determine how happy your users are with the unique FunDex score
Easy implementation with no code or tag changes required
Gain greater visibility with detailed data and crash analytics to improve app stability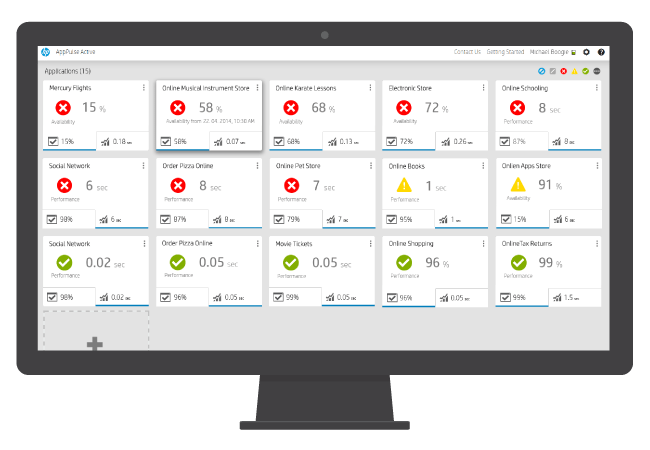 HPE AppPulse

ACTIVE
Monitor websites, Cloud, and SaaS services from the perspective of your end-users.
Simulate user sessions to ensure application availability and performance
Get started quickly with 0 agents to download or deploy
Leverage historical performance baselines to predict future issues


HPE AppPulse Mobile
Give your customers the ultimate app experience with AppPulse Mobile from HPE. Robust Vertica-powered analytics let you pinpoint crashes and bugs, drastically reducing your time investment. Track user experience along with entrance and exit points to see what users love most, and identify the root cause of systemic issues.


Deliver flawless applications with HPE AppPulse