PPM Implementation – Improving Visibility and Forecasting with Agile ServiceNow PPM
ResultsPositive PPM Implementation and Training Services
Allied Solutions utilizes ResultsPositive's PPM expertise to implement

and lead adoption of a new agile project management platform.

&nbsp
Client Overview
Allied Solutions

knows

the financial service industry.
With over 35 years of experience in the financial service industry Allied Solutions aims to be the most customer-focused and respected provider of insurance and related products whose customized solutions help clients grow their business and more effectively manage risk.
Company
Allied Solutions
Revenue
200 million
Employees
750+
The Opportunity
In their continual pursuit of excellence, Allied Solutions reached out to ResultsPositive to assess and assist in their rebuild of the Allied collateral management portal.

ResultsPositive set out to perform a PPM assessment with detailed multi-phase road map, and complete the ServiceNow PPM implementation in under 30 days with usage workshops, reporting dashboards, and mentoring setup assistance.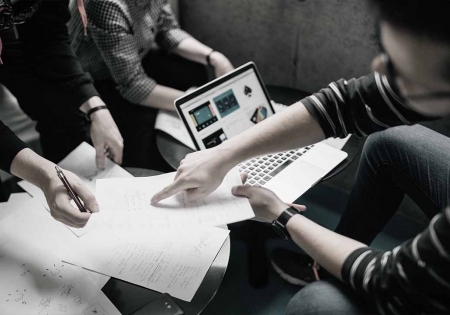 ResultsPositive began with a quick as-is assessment of their working project management environment and then provided a multi-phased PPM implementation road map.
Within phase one, ServiceNow PPM had been implemented to support both agile projects and time management initiatives. ResultsPositive then led 4 half-day solution workshops on the Agile, Project, Resource, and Time Management modules to inform and enable the team on new PPM functionality.
Solution and Results
ResultsPositive implemented function-based dashboards and led ad-hoc mentoring and coaching services to ensure the smooth transition and adoption of their transformative new agile project platform.

ResultsPositive enabled a self-sustaining internal support team that could facilitate support for any Agile, Hybrid, or Waterfall projects. This team was empowered with new time tracking capabilities across a range of IT resources previously unavailable. New upgrades also support resource forecasting and scheduling all from within a centralized ServiceNow PPM solution.