Your Service Desk. Evolved.
Realize a single user experience for all of your service offerings with HP Propel.

Simple plug-and-play external integrations make this unified platform the ultimate

aggregate service for your ITSM catalog, whether traditional or cloud-based.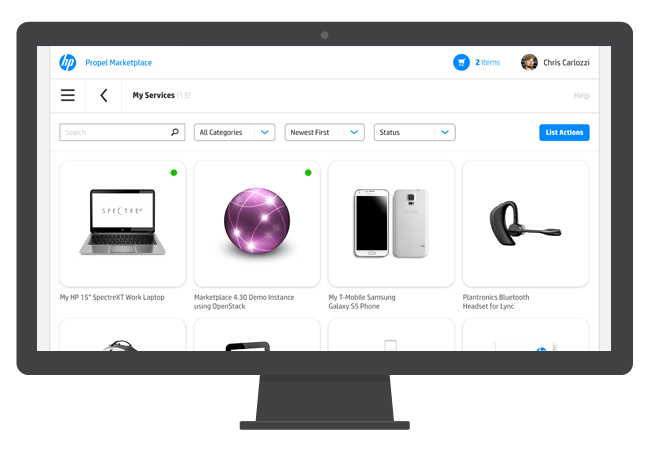 IT Front Door
Engaging, consumer-oriented apps help you capture 100% of business demand from a single online portal based on user's needs. Incident, change, or ticket management is alongside shopping catalogs and knowledge repositories, always keeping IT moving.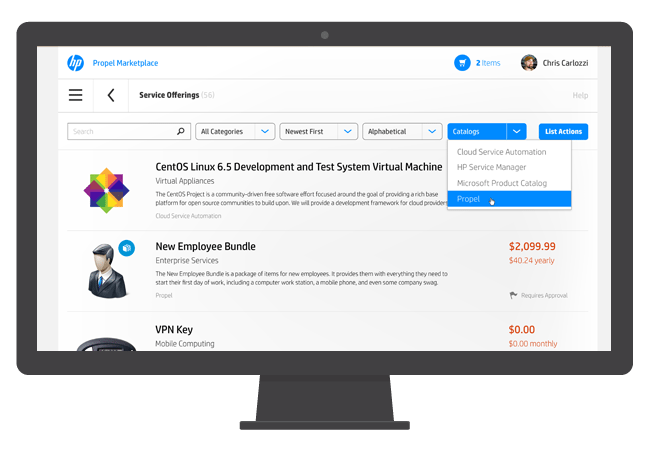 Aggregated Catalogs
Streamline your help desk by bundling multiple services from different catalogs into new combined offerings according to your needs. Simplify service solutions with a single point of contact for a wide range of popular requests.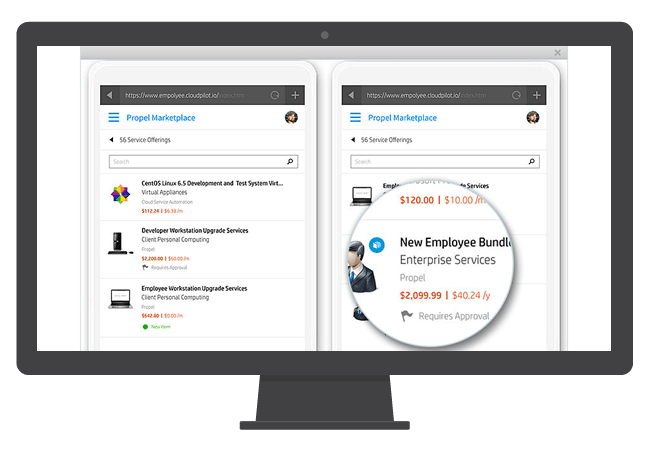 Instant Mobile Access
With wide availability on either web or mobile platforms, HP Propel is a truly consumer-oriented experience that can increase self-service adoption and IT profitability in the enterprise. Resolve issues fast with constant connectivity.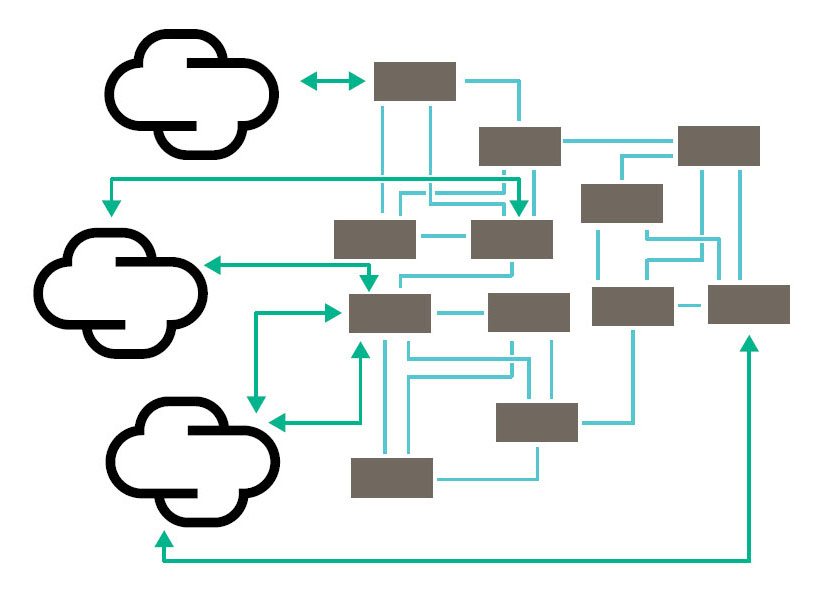 HP Propel Service Exchange
Ready to take your Propel experience a step further with multi-point integrations? HP Propel Service Exchange enables virtual linkages for point-to-point integration and an orchestration function that sends single requests to multiple fulfillment engines.

With HP Propel Service Exchange you can route self-service support requests from the Propel portal to different fulfillment systems, like:
HPE Service Manager
HPE Cloud Service Automation
HPE Service Anywhere
BMC Remedy
ServiceNow
JIRA, Bugzilla, and More!
Streamline Your Service Desk with HP Propel