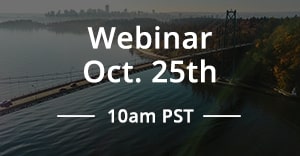 Strategic Planning Updates in ServiceNow Vancouver
Join ResultsPositive on October 25th at 10am PST to see how ServiceNow Strategic Portfolio Management (SPM) has enhanced strategic planning with new capacity and financial visibility alongside project workspace planning and execution improvements. Get details on:
Enhanced Project Workspace – Financials and Resources: New financials page lets you see actual and planned expenses so you can generate labor costs for the entire scope of the project.
Strategic Planning Workspace: New resource capacity and financial visibility is available to assist with strategic planning activities while ensuring executive team availability.
Portfolio Planning Prioritization with MOSCoW Values: Categorize planning items using the Must, Could, Should, or Won't values in List and Hierarchy views to establish baseline priorities.
Goal Framework Enhancements: Associate your goals with work and planning items, then link strategic items like demands, projects, epics, programs, and initiatives.
Learn to associate work or planning items with goals and provide real-time tracking checkpoints on Wednesday Oct. 25th. Ask your own questions to the experienced team!
More About our Presenter:
Jon Furner, CEO of ResultsPositive Business Technology Solutions, will present this session. Jon is a 20+ year veteran of the IT service industry with a wealth of experience planning, implementing, and managing complex digital initiatives. He has advised an array of Fortune 1000 customers on their IT Management initiatives.

Registrants will be contacted via email with event details. See below for more information, and be sure to contact ResultsPositive with any of your project and resource management questions.