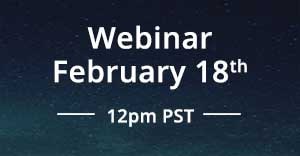 Rationalizing Application and Software Investments with ServiceNow APM and SAM
ServiceNow Application & Software Asset Management Value Map and Solution Overview Webinar
Please join ServiceNow and ResultsPositive on Feb. 18 at 12pm as we demonstrate how organizations can attain tangible business outcomes from ServiceNow Application Portfolio Management and Software Asset Management solutions when coupled with ResultsPositive services. Join us as we discover, rationalize, track, and manage application and software utilization by:
Understanding ResultsPositive's Application Portfolio Management and Software Asset Management Value Maps for ServiceNow and how customers achieve hard budget savings within weeks.
Learning how to discover, inventory, and uncover duplicate and unnecessary applications for immediate budget-saving results.
Seeing how business and technology managers can easily create and maintain application and technology portfolio roadmaps needed to deliver on strategic goals and objectives.
Seeing how to track and monitor software license entitlements and employee utilization to identify immediate right-sizing and business savings opportunities.
More About our Presenter:
ResultsPositive – Jon Furner, CEO of ResultsPositive Business Technology Solutions, will present this session. Jon is a 20+ year veteran of the IT service industry with a wealth of experience planning, implementing, and managing complex digital initiatives. He has advised and worked with many Fortune 1000 customers on their IT Management initiatives.
ServiceNow – Jason Daley, Account Executive at ServiceNow will co-present this webinar. Based in Honolulu, Jason has been a trusted advisor of Island customers in the IT service industry for over 20 years. Expert at both enabling new functionality and advising for long-term roadmap success, Jason brings a wealth of knowledge and invaluable experience to this session.

Registrants will be contacted via email with event details. See below for more information, and be sure to contact ResultsPositive with any of your project and resource management questions.