SERVICE MANAGEMENT
Overview

.
Service Management.
Service Management
Dealing with service requests is vital to any organization. Discover how you can streamline and consolidate all core IT processes including incident, problem, and knowledge management. Take control of you service desk & IT service management processes using solutions with built-in ITIL v3 best practices.
Asset Management
Take charge of your assets. Manage your assets across procurement, active lifecycle, and disposals so you can optimize end-to-end asset usage for optimal value and lower costs. See how you can reduce hardware and software costs while improving your ability to make more informed decisions about IT assets.
Configuration Management
See what's going on with your system configuration. Leverage a comprehensive set of tools to collect, store, manage, update, and present data about IT services configuration items and their relationships. See how you can begin to analyze your data and ensure compliance with regulations and guidelines such as Sarbanes-Oxley.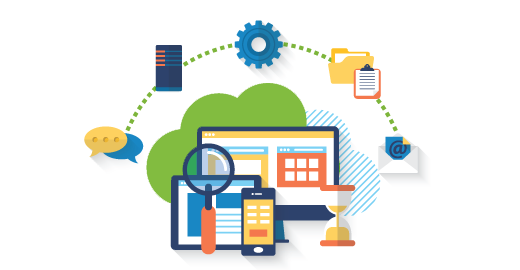 From service to asset management, learn how we can optimize your support and enhance application performance using intuitive, comprehensive solutions.  With our experienced consultants, we can evaluate your existing applications and create customized solutions to meet your immediate business needs and develop a roadmap for continued improvements.
Take Control and Simplify.
Get rid of the service request headache by taking advantage of the proper tools. Results Positive can help you with Service Management Solutions to simplify your business and save valuable time and resources.
Full Lifecycle Support . Service Management

REQUEST
Centralize your incident, change, and problem management

SUPPORT
Optimize support activities with knowledge base and service portal
CHANGE
Collect, store, manage, update, and present data about software

FULFILL
Deliver using automated processes and improved collaboration

REPORT
Critical information in a single view
STILL HAVE QUESTIONS ABOUT SERVICE & ASSET MANAGEMENT SOLUTIONS?